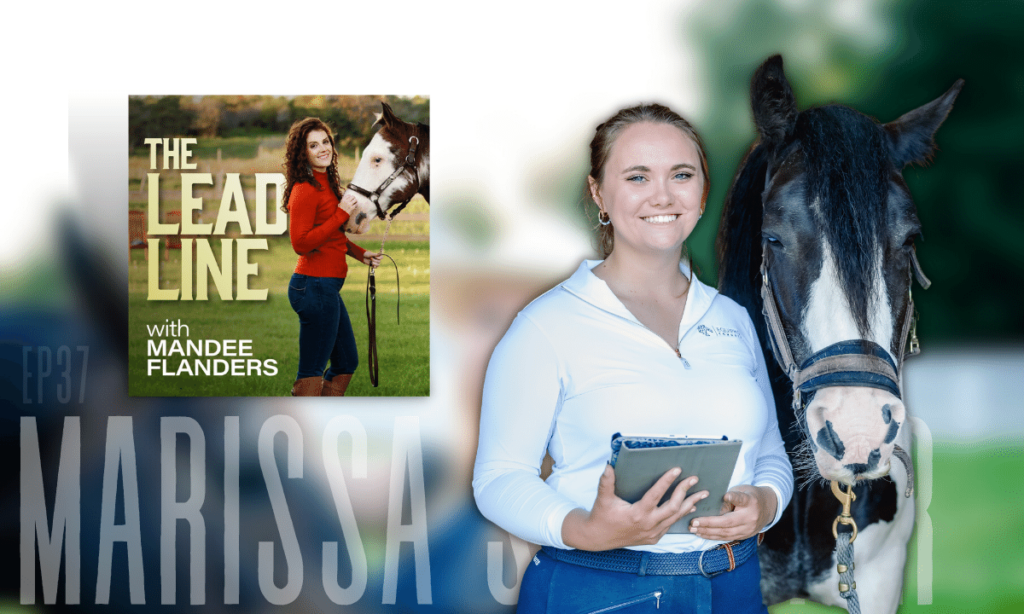 Meet EquiPro Connect founder Marissa Schaefer, an equine bodyworker and mother of two with a vibrant personality and a passion for efficiency.
MANDEE: Marissa, you're on the podcast today because your name has been coming up repeatedly in The Leadline Facebook community. It's interesting because this doesn't happen very often, but I noticed that the name "Marissa Schaefer" kept getting tagged by people talking about different software for their business and ways that they could streamline. So, that was where my curiosity first peaked and why I wanted to have a conversation here with you today.
MARISSA: That is super crazy! This has been a project that I have kept very under wraps for the past two years, and I haven't really shared the idea with anyone. I finally started promoting our Facebook page about two weeks ago. I am shocked at the level of interest that we've received, and it so quickly. It's very, very exciting.
MANDEE: Well, I will say it's been pretty recent that your name has started coming up. When someone gets mentioned a lot in our community, I tend to take notice. It seemed like you had some stuff in beta testing and that was why it was getting talked about quite a bit. So, why don't we kick things off by having you tell us a little bit about what you do?
MARISSA: So, EquiPro Connect was an idea that was born about 2 years ago. I am an equine massage therapist and bodyworker, and so I have my own massage business. One night, I was just complaining to my husband about how unorganized I was. I was just so frustrated because I had been through so many programs trying to find the system to run my business.
He said to me, "You have been complaining about this for years, you just need to do something about it."
I'm a big perfectionist and I want everything exactly how I want it. I had never even considered making my own program until my husband suggested it. And I was just like, oh my gosh, that's actually a really great idea! Almost like I just needed the permission. And the next day I was up at 4 AM researching how to develop my own software.
So, through this whole process, it's been a lot of learning along the way. About two years of development later, EquiPro Connect is finally in beta testing.
MANDEE: What IS EquiPro Connect, exactly?
MARISSA: EquiPro Connect is a program for equine professionals to run their businesses. It's geared more towards hands-on practitioners, so think massage, chiro, osteopath, saddle fitter, farrier – your hands-on professionals in the horse space.
It has a calendar with scheduling, it gets automated appointment reminders and confirmations, and texts to the clients. It has amazing, AMAZING session reports, all of your client tracking forms, inventory…pretty much everything that you need to run your business. And it's all geared towards equestrians because I feel like the horse world is so niched that generic software just couldn't fill the need for me. I think a lot of other people feel that way too when they're trying to find a system to run their business.
Listen to the episode above for the remainder of the interview with Marissa Schaefer of EquiPro Connect ⬆️
Connect with Marissa Schaefer of EquiPro Connect:
Website: equiproconnect.com
Instagram: @equiproconnect
Facebook: /EquiProConnect
*****************************************************************************************
This episode has been brought to you by:
The Leadline's Ranch Retreat for Horse Business Owners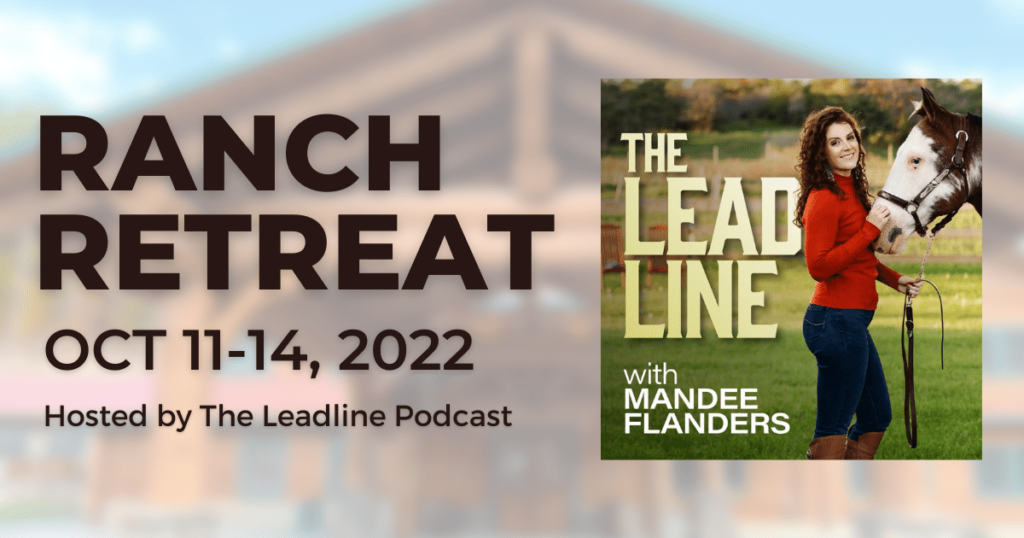 *****************************************************************************************
Thank you to The Leadline's podcast editor, Victoria Brock, for all of her amazing work on this episode! If you're enjoying the podcast, our listeners are invited to join The Leadline Community on Facebook to connect with like-minded equine business owners and learn more about online equestrian business workshops, upcoming events, networking opportunities, and more.