Whether you're currently running a horse business, or you're looking for additional ways to make an income, there are lots of side hustle options out there for equestrians.
Today I've invited four different horse women with varying backgrounds and stories, to share all about their side hustles and how you can follow in their footsteps to make a few extra bucks in the coming future.
Ashley Peterson, Gwen Roberts, Madison Tillman, and Sally Batton have each pursued their own version of a side hustle, doing what they enjoy to make a living. In this episode, they share how they each got started in their business, the startup costs associated with it, and what the expected going rate might be.
Connect with this episode's guests: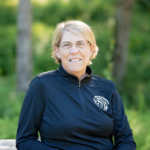 Sally Batton, Expert witness for equine and equestrian law cases
Instagram: @sallybattonequestrianclinics
Facebook: /sallybattonequestrianclinics
Website: athleticequestrian.com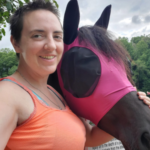 Gwynn Roberts, Pet Sitter
Facebook: /gwynnielove/
Find local dog sitters on the Rover app!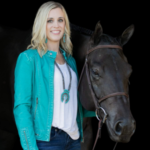 Ashley Peterson, Professional Braider
Instagram: @signaturestylesbyashley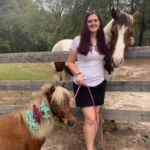 Madison Tillman, EnviroEquine
Instagram: @enviroequinandpet
Website: enviroequine.com
*****************************************************************************************
Thank you to The Leadline's podcast editor, Victoria Brock, for all of her amazing work on this episode! If you're enjoying the podcast, our listeners are invited to join The Leadline Community on Facebook to connect with like-minded equine business owners and learn more about online equestrian business workshops, upcoming events, networking opportunities, and more.