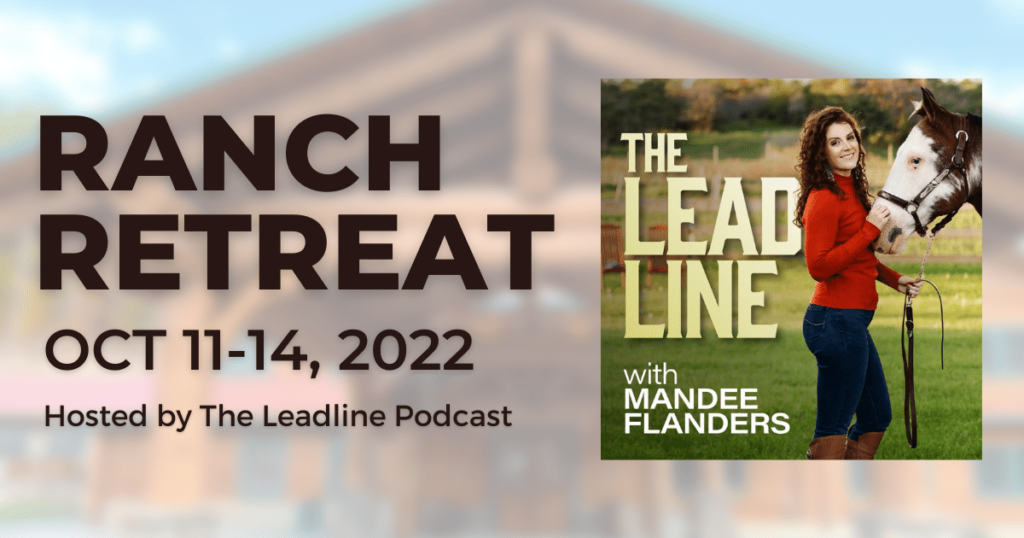 Join The Leadline at Ridin' Hy Ranch in Warrensburg, NY
Unwind and refocus at The Leadline's first all-inclusive ranch retreat for equestrian entrepreneurs! Hosted by Mandee Flanders of The Leadline Podcast with special guest Kelly Giordano of Avenue Equestrian, we will help you to achieve professional growth, build new connections, and experience an authentic "horse camp" feel during this small group retreat located north of Albany, New York.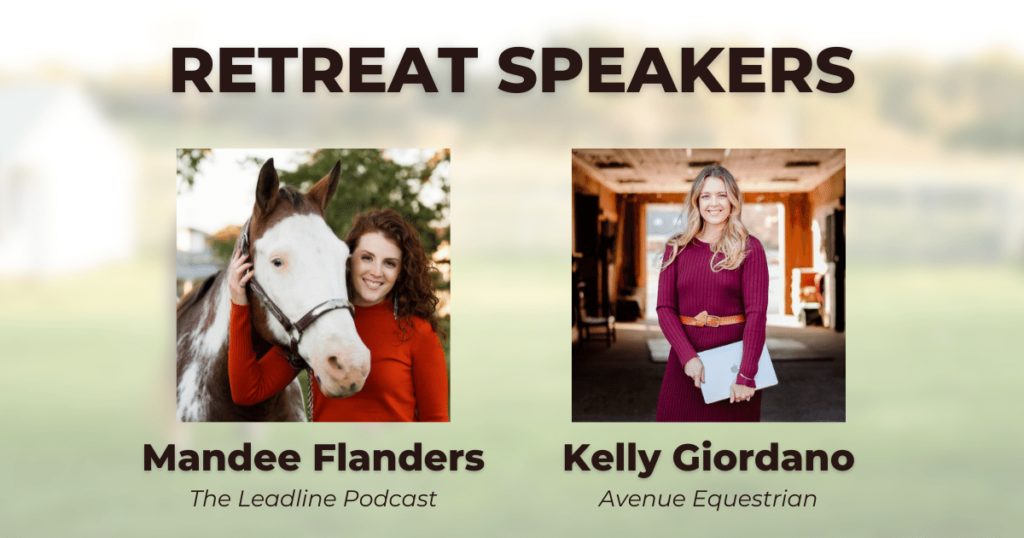 What's Included:
A 3-night stay at the Ridin' Hy Ranch Resort in Warrensburg, NY
3 meals per day except for Tuesday (dinner only) & Friday (breakfast only)
Mastermind and workshop sessions presented by Mandee Flanders & Kelly Giordano – Schedule & topics coming soon!
BONUS: (1) professional brand portrait / headshot per guest; provided by Farm & Fir Co
Additional Ranch Amenities:
Group trail rides
Indoor pool & hot tub
Exercise room
Indoor recreation facility
Massage (additional cost; must book direct with ranch)
**All guests are responsible for their own airfare and/or transportation to this event.
---
PLEASE NOTE: This retreat is a third-party event hosted by The Leadline Podcast at the Ridin' Hy Ranch resort. Ridin' Hy Ranch is in no way affiliated with The Leadline or the sessions provided during this event. The price of your registration covers the full cost of your lodging and meals, PLUS all mastermind sessions, trainings, and additional materials provided by retreat hosts. All bookings for this retreat must be made directly through The Leadline to obtain access to these sessions.
---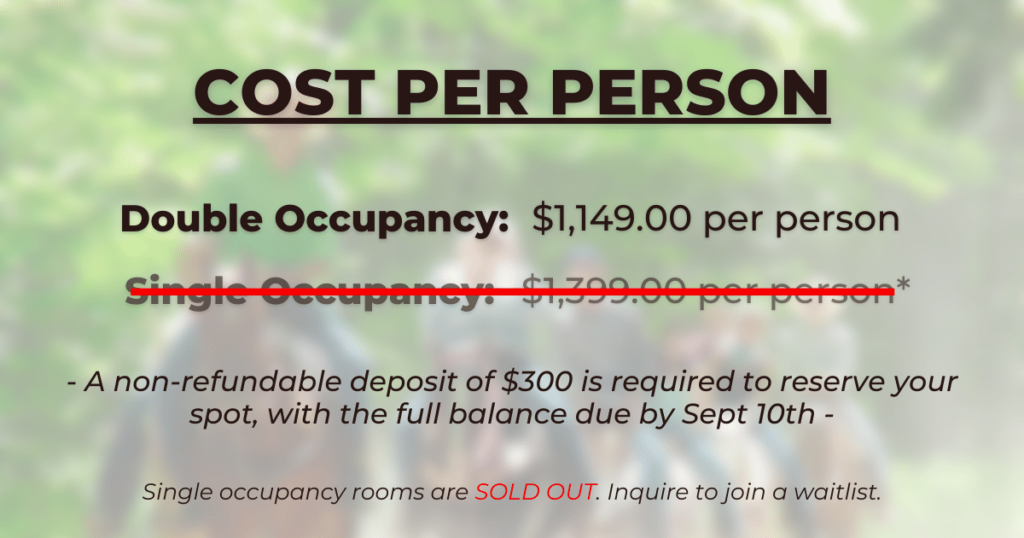 This event is limited to 10 guests. Pay in full and save $50!

---
Additional FAQs
Where is the ranch located?
The Ridin' Hy Ranch Resort is located in Warrensburg, New York. The nearest major airport is in Albany, New York (ALB), approximately 1 hour south of the ranch.
What's the best way to get there from the nearest airport?
NOTICE: The ranch is VERY remote. The nearest major airport is in Albany, New York (ALB), approximately 1 hour south of the ranch. We do not recommend the use of ride-sharing services such as Lyft or Uber to get to the ranch unless you have another way to return to the airport upon departure. A rental car or otherwise pre-arranged pickup by another guest is your best option. The Leadline will assist in connecting you with other guests prior to the retreat to discuss your options.
Is this ranch retreat open to both women and men?
We invite any horse business owners to attend, regardless of gender! Due to the large percentage of female guests, if you are a single male guest without a roommate or significant other already in attendance, you must book a single occupancy room. NO EXCEPTIONS. If single-occupancy rooms are sold out and you are not booking with your own roommate, we will be unable to accommodate you.
Will I have cell service at the ranch?
Yes, most cell service providers work very well once on-site at the ranch. However, please note that the general area is very wooded. Cell service is spotty in certain areas while navigating to your destination, therefore, you may want to save your GPS maps offline just to be safe.
Are the trail rides included with the cost of registration?
Yes! Ridin' Hy is an all-inclusive resort and all trail rides, meals, and primary activities are included at no extra cost. Trail rides will happen rain or shine and are only canceled in the event of strong winds or thunder and lightning storms.
Are riding helmets provided?
Yes, the ranch has confirmed that riding helmets are available upon request. You are also welcome to bring your own helmet if you would prefer.
---


















PHOTO CREDIT – RIDIN' HY RANCH