#003 – Lisamarie Johnston of Full Stride Solutions started building websites as young as age 13. It wasn't until years later, while pursuing career options that would allow her to be home more with her dog, that Lisa would finally decide to convert her side hobby into her primary source of income. Today, she builds websites for equine and canine entrepreneurs while also managing an online membership community to help coach DIY website builders.
In this episode, Lisamarie talks about why building your own website is easier than ever before. You'll learn:
How to select and buy a domain name
Which DIY website builder platforms are best for beginners (Wix, Shopify, WordPress)
Pages that every equine website should have
Additional resources mentioned in this episode: 
Learn more about Full Stride Solutions at http://fullstridesolutions.ca.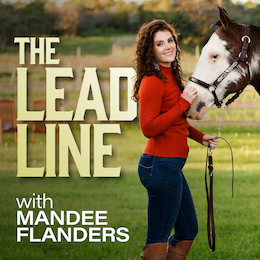 —
Enjoying The Leadline Podcast? Join our free Facebook community and network with other equine entrepreneurs just like you!
This site contains affiliate links. We may receive a small commission when you make a purchase using one of these links.