#024 – Sally Batton served as the Director of Riding and Varsity Equestrian Head Coach at Dartmouth College in Hanover, NH for over 30 years. During this time, she was named the American Riding Instructor's Association 2008 Instructor of the Year, awarded the 2013 Intercollegiate Horse Shows Association (IHSA) Lifetime Achievement Award, and was also inducted into the 2020 IHSA Hall of Fame.
Today, Sally is the president and founder of the Athletic Equestrian League, an organization of equestrian athletes who compete in practical horsemanship. She joins the show to share her tips for aspiring equestrian clinicians and how she gets paid to teach her highly sought-after polocrosse and jumping clinics in destination locations such as Alaska, Hawaii, and South Africa. You'll also hear about her upcoming book release, The Athletic Equestrian: Ride Like a Varsity Athlete, which is available for pre-order now.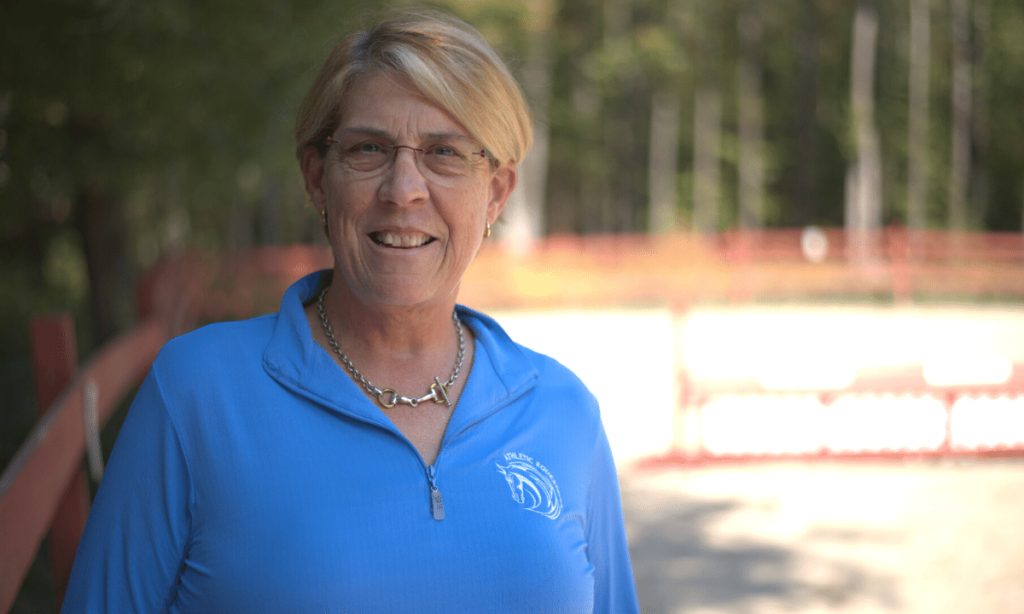 Connect with Athletic Equestrian at the links below:
Website: athleticequestrian.com
Instagram: @athleticequestrian
Facebook: /athleticequestrian
Email Inquiries: athleticequestrian[at]gmail[dot]com
Be sure to let Sally know that you heard her interview on The Leadline!
*****************************************************************************************
This episode has been sponsored by EquiDirectory, the online directory for horse businesses.

This episode is brought to you by EquiDirectory, an online horse business directory and marketplace where basic business listings are totally free! Sign up and list your business today by downloading the EquiDirectory app or visiting EquiDirectory.net.
*****************************************************************************************
Thank you to The Leadline's podcast editor, Victoria Brock, for all of her amazing work on this episode! If you're enjoying the podcast, our listeners are invited to join The Leadline Community on Facebook to connect with like-minded equine business owners and learn more about online equestrian business workshops, upcoming events, networking opportunities, and more.