Coming up with a horse business name can be a challenge, and it's not as easy as you may think.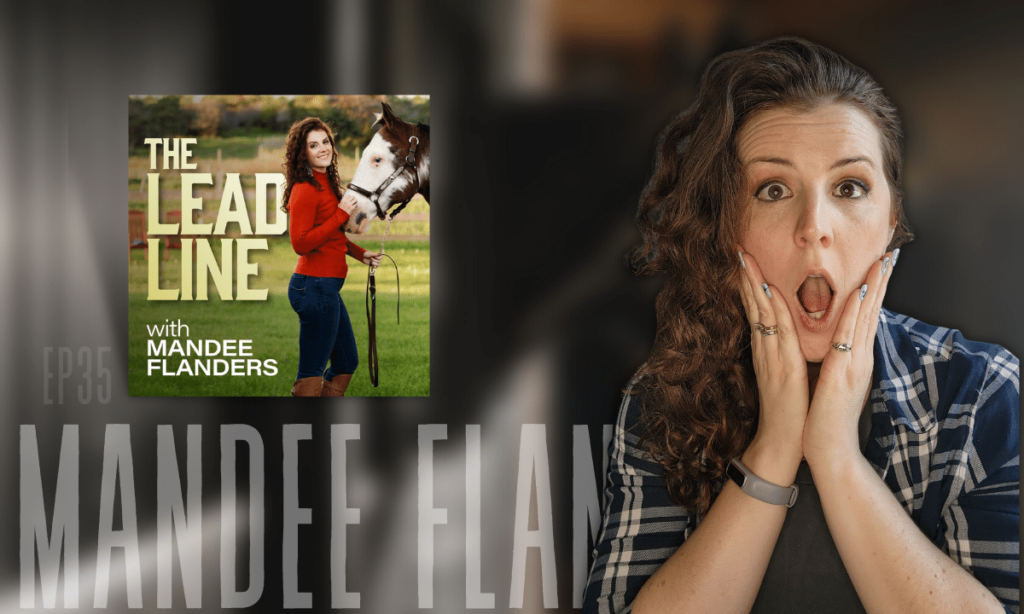 There are a few basic steps that all equestrian entrepreneurs should follow BEFORE finalizing their horse business name, and unfortunately, these steps are often overlooked or ignored.
Before you start marketing that "creative" new name that you feel would be impossible for anyone else to have already used, we advise doing a little bit of homework to ensure you're in the clear.
Step 1: Google Your Horse Business Name
This is the easiest part of the process to start with, but you'd be surprised by how many equestrian entrepreneurs don't do a simple Google search! You do not – let me repeat – you DO NOT want to be competing with similar businesses with the same name for ranking on Google. Not only will this impact your searchability, it will also confuse your customers. If you find a competing business with the same or nearly identical name as the one you've come up with, it's time to go back to the drawing board.
Step 2: Do a Domain Search
If your Google search didn't turn up anything suspicious, it's time to check domain names. Head to a domain registrar such as GoDaddy and input the website URL that you would like to potentially purchase for your new horse business name.
It's possible that while you didn't see anything in the Google search results, someone may have still "parked" the domain that you want, meaning it is unavailable for you to buy.
The .com version will always be the default that your customers will type into their browser. If the .com version of your potential domain is unavailable, you could always purchase the .net or .co versions, but keep in mind that this could hinder your web traffic if your consumers can't remember that you have a different suffix other than the default .com.
Step 3: Check Social Media Username Availability
Your branding should be consistent across the board, but is your desired social media username available? Do a search for your preferred username on a site such as namecheckr.com to see if anyone is using your potential horse business name.
Keep in mind that many social media username search engines do not sync with Instagram, so you'll need to head to instagram.com directly to see if anyone is using your name.
Fun Fact: I once "purchased" an Instagram username from a young woman who had registered the username I was after. Her account was inactive, so she gladly passed it on to me!
Step 4: Do a Trademark Search
As you work your way through steps 1-3, you'll likely find out early on if someone may possibly be holding a trademark for the horse business name you're after. Regardless of what you find on Google or social media, you should always do a basic trademark search to see if you might run into any legal issues in the future.
Visit uspto.gov/trademarks and enter your new horse business name. When in doubt, consider consulting an equine attorney to assist you in the trademark registration process.
TIP: Need help filing a trademark for your horse business? Consider chatting with Leadline community member Jo Belasco of Wind Horse Legal!
Step 5: Be Simple, Memorable, and Unique
Congratulations, if you've made it this far without hitting any roadblocks, you probably have a good horse business name!
Before you set the final steps into motion, consider a few final factors:
Is your horse business name easy to spell? (Don't make it hard for your customers!)
Does it properly represent what you do?
Is it memorable?
Ask a few friends as well as potential clients what they think of the name. What does it make them think of? Do they have any suggestions for improvements? While re-naming a business later on certainly isn't impossible, it can be a pain in the butt, so do the work early on to lock in the best horse business name possible.
Want feedback on your horse business name ideas before you go public? Shoot me a message on Instagram or send me an email!
*****************************************************************************************
Thank you to our sponsor:

This episode is brought to you by 
GGT Footing
, offering world-class footing blends for every arena and discipline. Whether you are in need of an arena makeover or you just need to freshen up your footing, GGT's expert team can help you design exactly what you need. Learn more at 
ggtfooting.com
.
*****************************************************************************************
Thank you to The Leadline's podcast editor, Victoria Brock, for all of her amazing work on this episode! If you're enjoying the podcast, our listeners are invited to join The Leadline Community on Facebook to connect with like-minded equine business owners and learn more about online equestrian business workshops, upcoming events, networking opportunities, and more.