#002 – Have you been struggling to grow your Facebook audience? Do you find that your post engagement is often lower than you'd hoped for?
In this episode, Alyssa Mathews of DiscoverTheHorse shares how she has organically grown her Facebook following to over 40,000 fans since the launch of her brand in 2017 – all without the use of paid Facebook advertising!
If you're a business owner searching for ways to improve and grow your Facebook marketing, you won't want to miss this. You'll learn:
Why you should upload videos directly to Facebook
What to do when you get stuck with your content
Best practices for planning ahead
How to use other Facebook pages for inspiration
Find out more about Alyssa and DiscoverTheHorse at http://discoverthehorse.com.
Additional resources mentioned in this episode: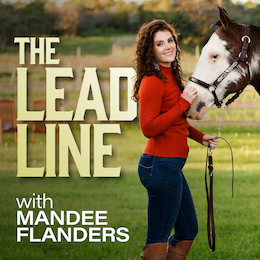 —
Enjoying The Leadline Podcast? Join our free Facebook community and network with other equine entrepreneurs just like you!
This site contains affiliate links. We may receive a small commission when you make a purchase using one of these links.