| ABOUT EPISODE 55 |
Åsa Hoffmann (The R.E.A.L. Equestrian) is a licensed psychotherapist with a wealth of experience in holistic performance psychology. She has dedicated her career to helping individuals, including equestrian athletes and entrepreneurs, to overcome limiting beliefs and achieve their full potential. Åsa's unique approach to therapy blends her expertise in mental health with her passion for horses, creating an effective and transformative experience for equestrians.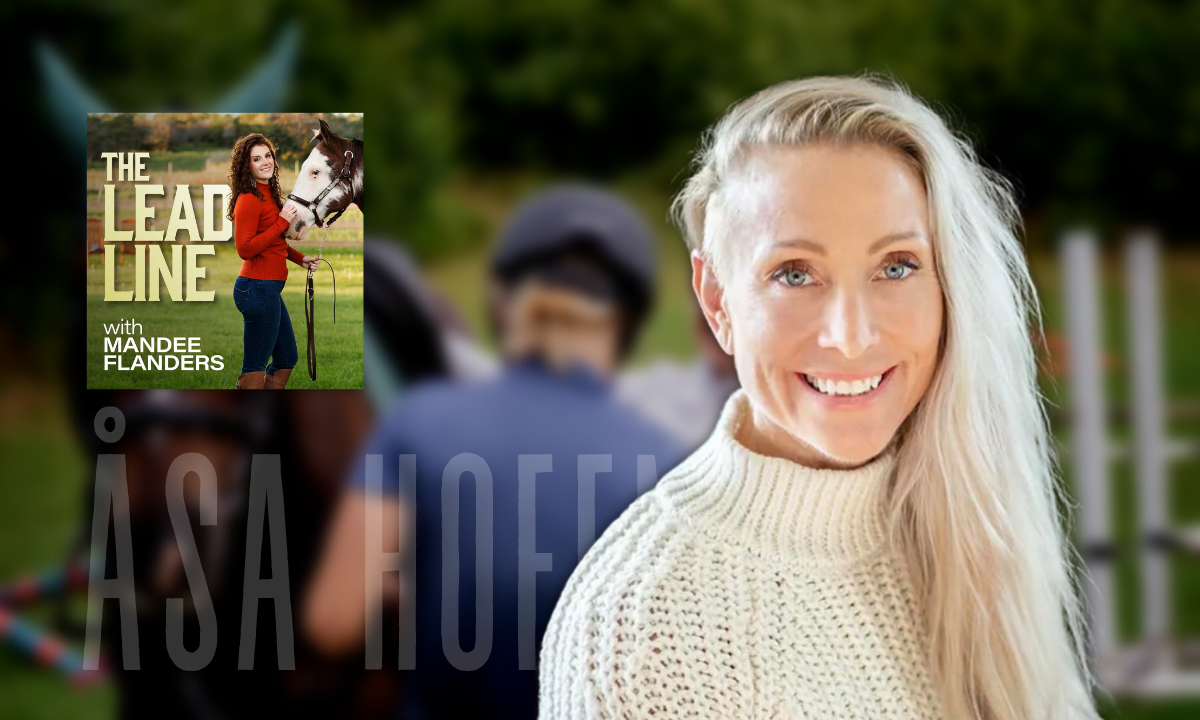 CHAPTER MARKERS:
00:02:13 – Mental Health and Equestrianism
00:08:11 – Dealing with Emotional Baggage
00:10:57 – Pressure and Limiting Beliefs
00:13:35 – Slow Down and Take Care of Yourself
00:18:05 – Busy Culture and Self-Care
00:21:10 – Entrepreneurship and Work-Life Balance
00:24:44 – Setting Boundaries with Clients
00:28:05 – Finding the Right Balance
00:30:37 – Scheduling for Success
Connect with The R.E.A.L. Equestrian:
—
This episode has been brought to you by Mane Street Market, a free app and website that markets sales horses and equine services to your potential customers. Download the mobile app on Apple or Android today for free!
*****************************************************************************************
Thank you to our podcast editor, Victoria Brock, for all of her amazing work on this episode! If you're enjoying the podcast, be sure to join our Email Club to learn more about online equestrian business workshops, upcoming events, networking opportunities, and more.