#015 – You've probably heard the saying, If you build it, they will come.
But what if you build something that you believe to be absolutely incredible and nothing happens?
In today's episode, we're joined by Nick Bourdon who shares his story of, "If you build it, they don't always come."
Nick, a Florida native and Babson College alumnus, launched three other business models prior to landing on his final product: an email-based horse matching service called Artemis Horse Match. He shares with listeners why it was so important for him to listen to his target audience and prioritize their needs over what he initially believed to be true. In Nick's case, this meant interviewing literally 100 people to find out what it was that they truly wanted (and yes, he actually kept count – we asked!).
Don't be concerned if you don't have all the answers today. That's okay. If you had all the answers today, then you wouldn't be interested in solving the problem. – Nick Bourdon
If you've been struggling to land on that winning offer or service for your business, click play now to tune in to what Nick has to say about perseverance and always putting the customer's needs before your own.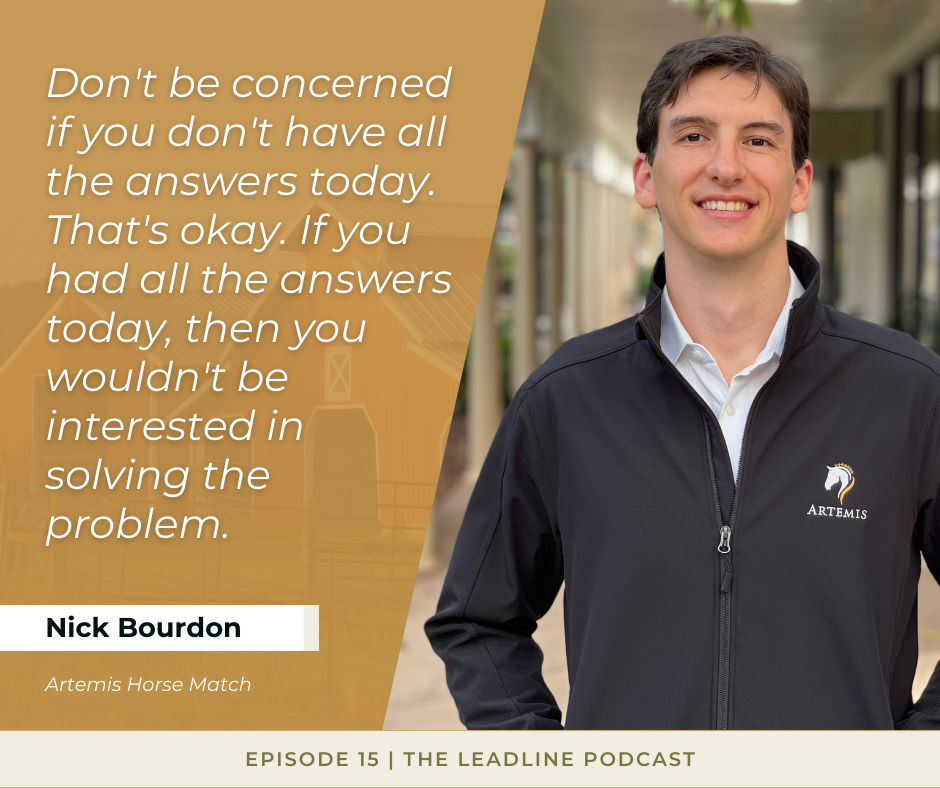 About Artemis Horse Match:
To connect with Nick Bourdon and learn more about Artemis Horse Match visit www.artemishorsematch.com or follow Nick on Instagram. Be sure to let him know that you heard his interview on The Leadline!

Enjoying this podcast? Join The Leadline Community on Facebook to connect with like-minded equine business owners and other podcast fans!