#009 – Health and nutrition for the busy entrepreneur should be at the top of the priority list, but it's often an afterthought.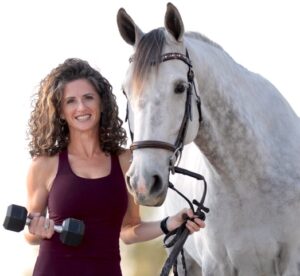 More than 14 years ago, Dani Conway (Nutrition the Natural Way) was 65 pounds overweight, working long hours at a full-time corporate job, and juggling various yo-yo diets. As she attempted to find a resolution for ongoing gut and digestive issues, doctors reported her bloodwork to be normal. Yet, she continued to be plagued with crazy symptoms that no one seemed to have answers for.
After she was unexpectedly laid off by her job (while also in the middle of planning a wedding), Dani immediately began pursuing holistic wellness certifications. Today, she runs a successful practice where she helps equestrians curb the junk food cravings, heal their bodies, and discover which foods will properly fuel their bodies.
In this episode, you'll learn:
The importance of scheduling meal prepping and grocery shopping into your routine
Why you should make a habit of balancing different kinds of snacks together
Common misconceptions people have about snacking and meals
How to determine what's right for YOU and your metabolism
When we neglect our bodies, we can't perform at an optimal rate – in business OR when riding. If you're a busy entrepreneur looking to improve your overall health and nutrition, this is an episode you won't want to miss.
Additional Resources & Tips: 
Follow Dani Conway online: 
Website – nutritionthenaturalway.com
Instagram – @dani_equestrianlife
—
Enjoying this podcast? Join The Leadline Community on Facebook and connect with other horse business owners today! Don't forget to also leave a review and let your friends know that The Leadline is a great podcast for horse business owners just like you.
This site contains affiliate links. We may receive a small commission when you make a purchase using one of these links.