#005 – Have you been aimlessly throwing money at advertising with the hopes that it will attract droves of paying customers to your equine business?
Sadly, most advertising efforts result in disappointment.
Tune in as Denise Alvarez (Stormlily Marketing) shares 3 questions to ask yourself before you open up your wallet and sign that next contract to advertise your equine business. Stop wasting your hard-earned dollars and start using the advertising methods that actually work for YOUR audience!
You'll also learn which three types of ads we recommend considering in 2021, such as:
Equine Association & Membership Advertising
Social Media Advertising
Podcast Advertising
… plus one bonus advertising method that Denise mentions near the end of the show!
If you've been looking for ways to advertise your equine business that results in real sales, don't miss Denise's great tips that will help you put your ad dollars where they truly belong.
Additional resources mentioned in this episode: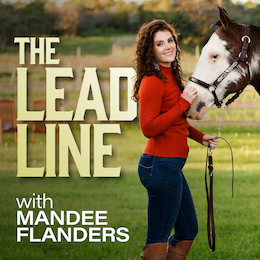 —
Enjoying The Leadline Podcast? Join our free Facebook community and network with other equine entrepreneurs just like you!